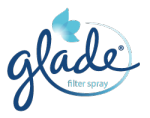 take your home from "ho hum" to "whoa, yum!"
When our doorbells ring it's natural to wonder if our homes are guest-ready. Glade® Filter Spray instantly takes your space from house to home, Sweet-Smelling Home! Simply apply Glade® Filter Spray to your favorite disposable filter. Turn on air (or heat) and enjoy your favorite Glade fragrance throughout your home. No holes to punch, no mess! A few sprays of Glade® Filter Spray and your air system circulates fragrance for several days. You control the fragrance strength by how many sprays you apply. Each bottle contains 6 – 8 treatments so you can re-fresh often. After all, nothing else feels like Glade®! Glade® Filter Spray, the perfectly practical way to freshen your home.
STEP ONE:
Apply Glade® Filter Spray
---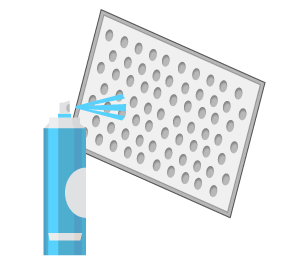 STEP TWO:
Insert Treated Filter
---
STEP THREE:
Adjust Thermostat and Enjoy
---
Glade, Clean Linen, Cashmere Woods and Hawaiian Breeze are trademarks of S.C. Johnson & Son, Inc. used under license.
Glade, Lino Fresco, Busque de Cashmere y Brisa Hawaiana son marcas de S.C. Johnson & Son, Inc. utilizada bajo licencia.